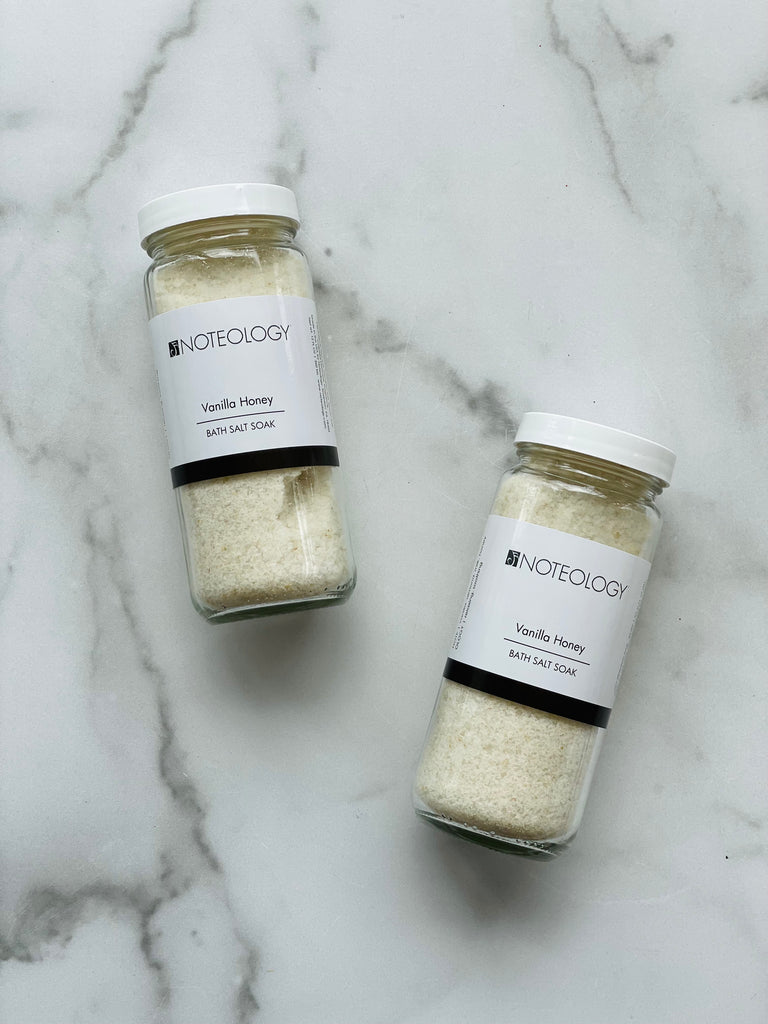 Vanilla Honey Bath Salt Soak
Treat your skin with our Vanilla Honey Bath Salt Soak. It is the perfect product to help relax the mind and detox the body.
Key Ingredients: Colloidal Oatmeal | Sea Salt | Epsom Salt  
Aroma: warm, comforting and soft with notes of oats | madagascar vanilla | clover honey | touch of almond   
Usage: Add as much contents to a warm bath as you desire and relax!

Size: 12 fl oz. 
Ingredients: sea salt, dendric salt, epsom salt, colloidal oatmeal, fragrance. 
---
Share this Product