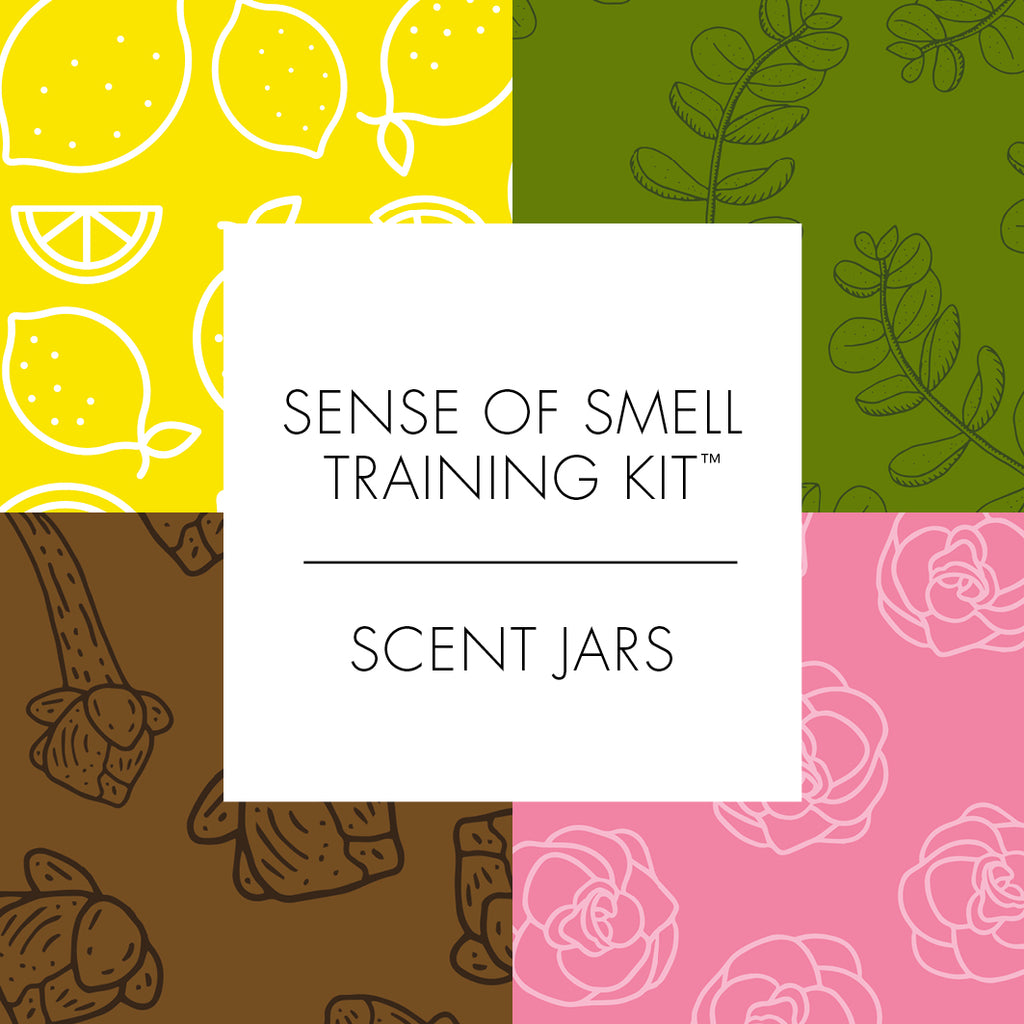 Sense of Smell Training Kit: Scent Jar Refills
Looking to extend your training or refresh your Scent Jars? Simply select from 2 options below. 

All 4 Scent Jars with aromatic discs
All 4 aromatic discs (not the jars, just the discs to insert into your jars)
Please note.
Scent Jar refills are only available for those who have purchased the Sense of Smell Training Kit. If you haven't ordered the kit from us but order the refills, your refill order will be canceled. 
Need to buy the kit? You can do that HERE. 
Want to learn more? 
Visit our FAQ page HERE. Have questions? We are here to help! You can reach us at info@noteology.com 
Copyright 2021. All images/graphics/information/copy/methodology are exclusive to and property of NOTE Fragrances Inc./Noteology and may not be used without written permission. These statements have not been evaluated by the Food and Drug Administration. This product is not intended to diagnose, treat, cure, or prevent any disease.
---
Share this Product