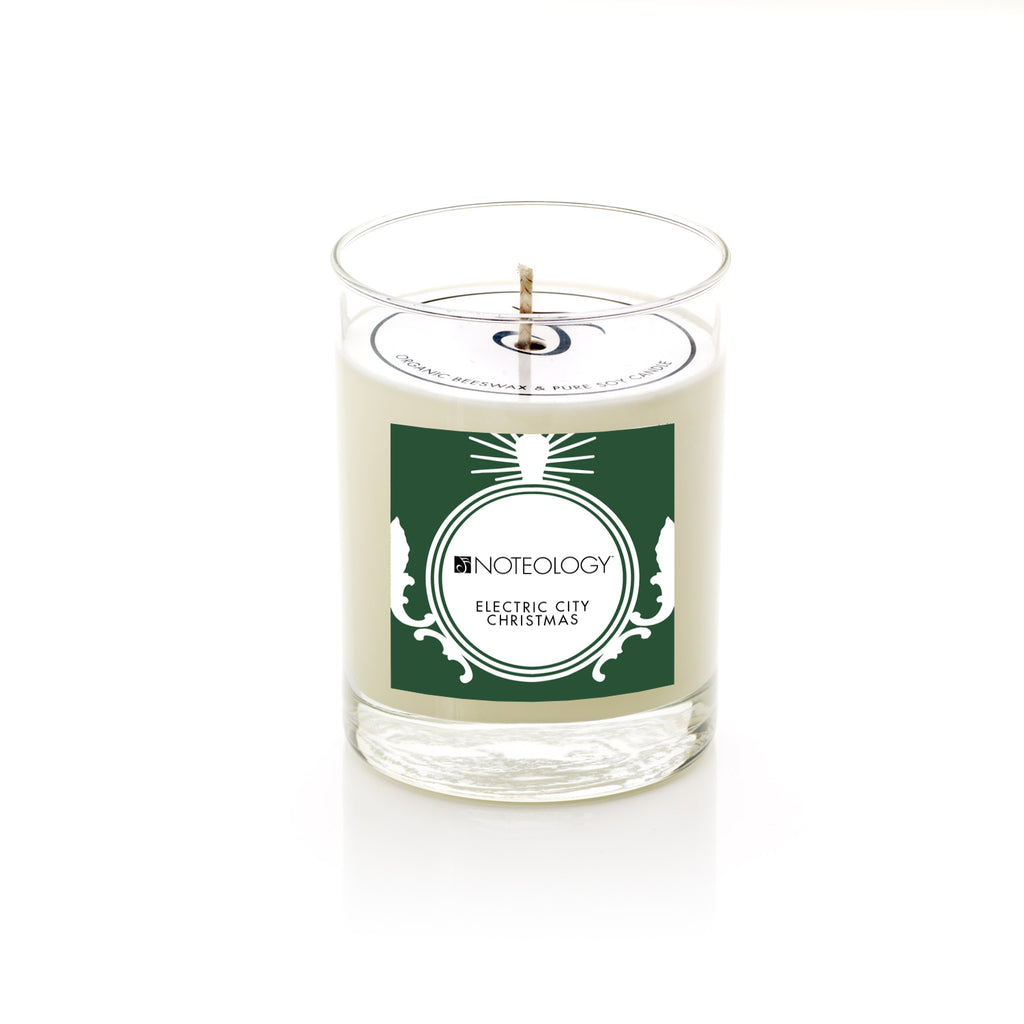 Electric City Christmas Candle
Do you call the Electric City your home? Scranton earned the name, "the Electric City" in late 1800's when it became the first city in the nation to have the first streetcars powered solely by electricity. The Electric City is beautiful during the holiday season! The feeling of the holiday spirit is in the air and many return to the Electric City to find the comforts of home. 
Ambiance begins with a lit flame, a warm glow and an amazing fragrance. Our hand-poured candles are made from our proprietary blend of organic beeswax and pure soy wax from American farms.  Cotton and paper wicks provide a clean burning candle with virtually no soot.  All of our candles do not contain any paraffin wax, fillers, additives or dyes.  All coloring is achieved naturally and may vary batch to batch.  
When finished, remove the wick base by pulling the wick with scissors and then clean your candle glass with soap and water.  Reuse as a drinking glass, flower vase or decorative vessel.  
Our candles will enlighten your senses, enhance your mood and illuminate your home.
Notes of: wintergreen | eucalyptus | silver fir needle
Burn time: Up to 55 hour burn time.
Size: 9.8 oz. 
---
Share this Product
---
More from this collection