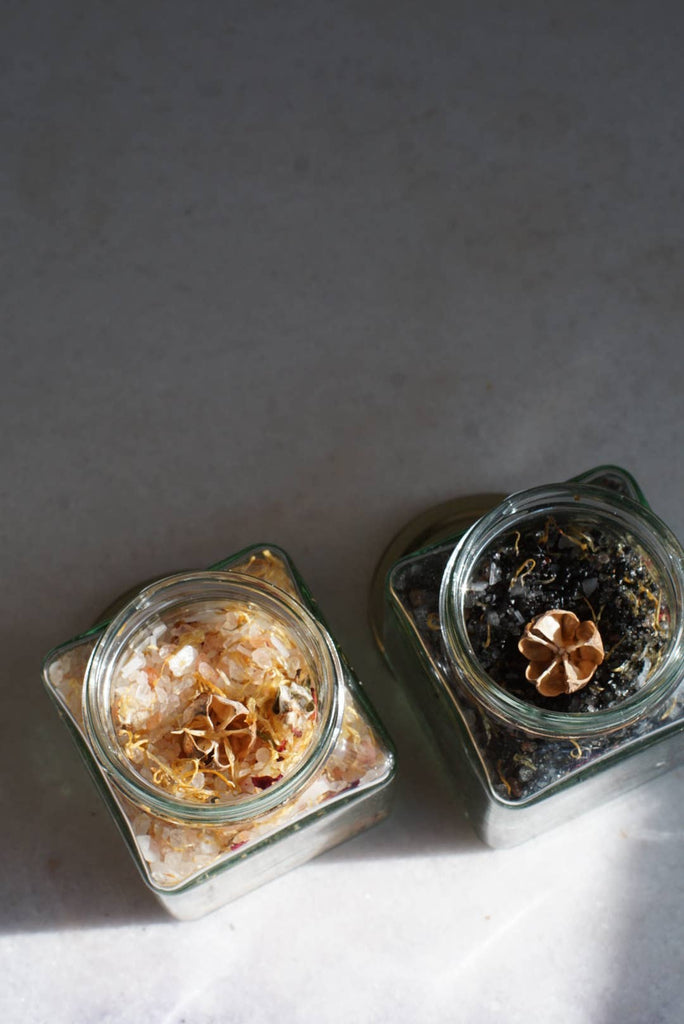 Calendula Bath Salts: Sun / Moon
Featured in the NY TIMES HOLIDAY GIFT GUIDE, soak in all of the goodness of these bath salt soaks. 
SUN SALTS (pink): Uplifting essential oil blend of Lemongrass, Peppermint and Orange.
MOON SALTS (grey): Relaxing essential oil blend of Lavender, Cedarwood and Clove.
ALL INGREDIENTS Himalayan Pink Salt, Dead Sea salt, Sea salt, Dendritic salt ,Magnesium Sulfate (Epsom), Activated Charcoal (moon), natural clays (sun, moon) and a signature blend of essential oils. 
---
Share this Product
---
More from this collection